Build a Partnership with Parents: A Complete Guide to Parent Involvement & Home-School Communication (Release Date: March 3, 2014)


Description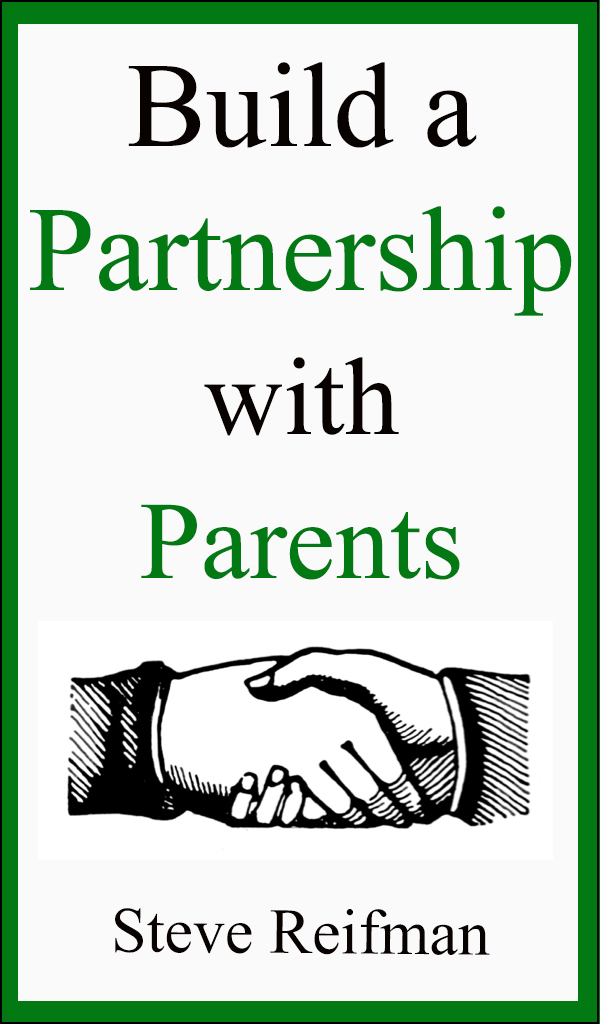 Consistent parent involvement dramatically increases the likelihood that students will be successful in school. Because parents are their children's first and most important teachers and play such a crucial role in their academic, physical, social, and moral development, classroom educators need to build a strong home-school connection at the beginning of each school year. In this book National Board Certified elementary school teacher Steve Reifman shows you how to do this. Reifman presents a series of classroom-tested ideas, strategies, and activities that help fellow educators keep parents informed and involved in a variety of meaningful ways and establish partnerships based on mutual trust and respect. The book also includes a link to a free PDF with 10 printable resources.
* Learn 9 reasons why investing the time to build and maintain trusting relationships with parents is worth the effort.
* Discover 9 principles that should guide all your communications with parents.
* Begin the school year by making a terrific first impression with parents and establishing strong classroom leadership and credibility.
* Create powerful First Day Letters and Class Newsletters.
* Learn more than a dozen ways to promote working together with parents.
* Discover how to help parents help their children at home.
* Make the most of Back to School Night, Open House, Parent Conferences, and Student-led Conferences.